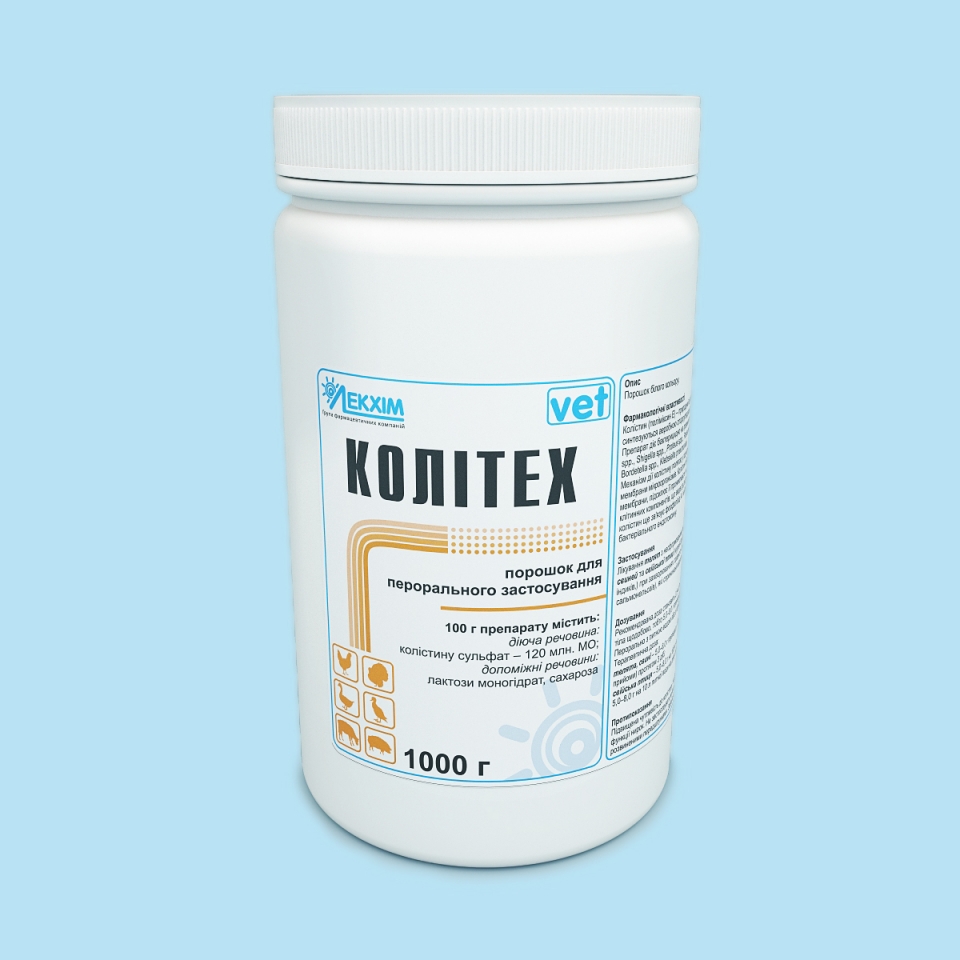 Dosage form
Water soluble powder for oral use
Marketing authorisation no.
АВ-07381-01-17
Pharmacotherapeutic group
Antimicrobial veterinary drugs that are used for gastric infections.
Indications
Treatment of calves with unformed pancreaticles (up to 2 months), pigs and poultry (chickens) with digestive tract diseases caused by microorganisms sensitive to colistin.
Contraindications
Hypersensitivity to colistin. Do not administer to animals with impaired renal function. Do not use ruminant animals with functionally developed prednies. Do not use during pregnancy and lactation. It is forbidden to apply to horses. Do not use concurrently with ampicillin, cephalosporins and aminoglycosides. Do not use when detecting resistant strains of the pathogen.
Pharmaceutical characteristics
Basic physical and chemical properties
Hygroscopic powder from white to light yellow color.
Storage conditions
A dark, inaccessible place for children at a temperature of 0 °C to 30 °C. Do not freeze. After dissolution in water, the solution should be used within 18 hours. After the first opening of the container, the drug can be used for 4 months.
Manufacturer
PJSC «Technolog».
Location
8, Stara Prorizna st., Uman 20300 Cherkasy region, Ukraine.