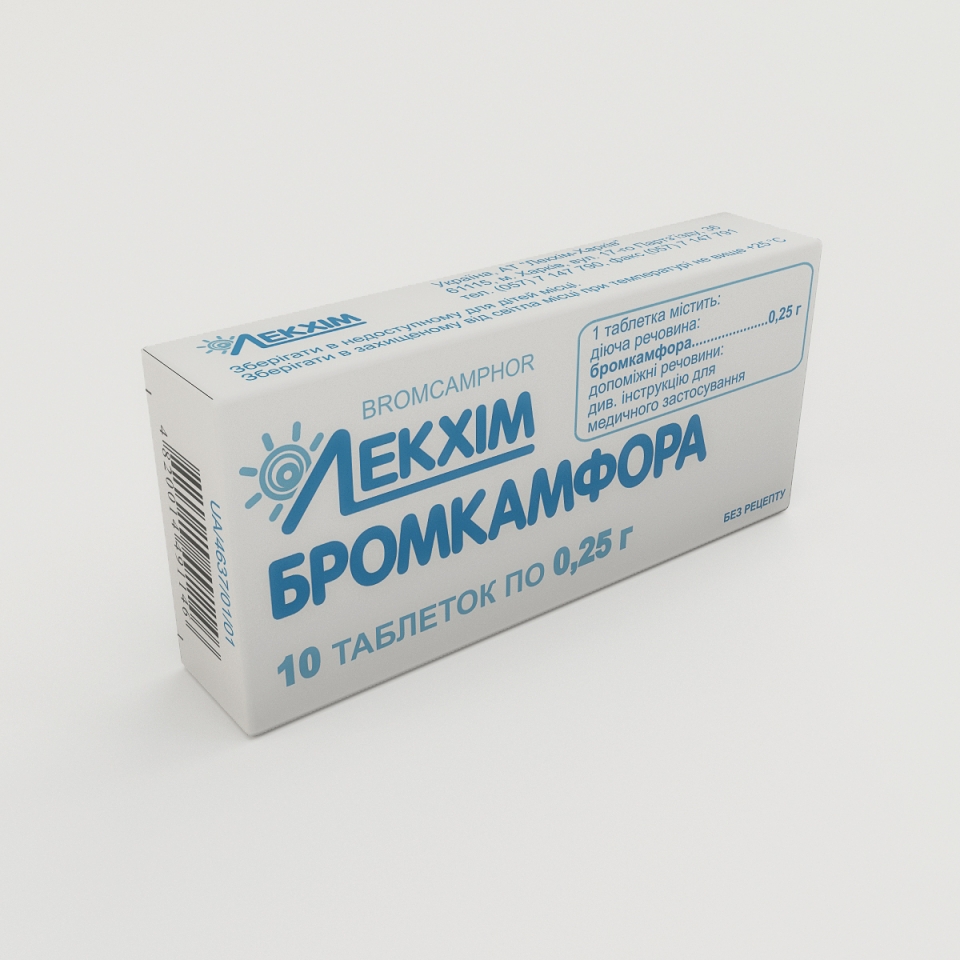 Лекарственная форма
Tablets
Регистрационное удостоверение №
UA/4637/01/01
Фармакотерапевтическая группа
Hypnotics and sedatives. Bromides.
Показания
Increased nervous irritability, neurasthenia, hysteria, insomnia, asthenic syndrome, chorea, cardioneurosis, the initial stage of hypertension.
Противопоказания
Hypersensitivity to the camphor or bromides, liver and / or kidney failure.
Pharmaceutical characteristics
Основные физико-химические свойства
Tablets of white or white with a grayish shade in color, with the smell of camphor. The presence of marbling on surface is allowed.
Условия хранения
Keep protected from light at temperature not exceding +25 °С.
Производитель
PJSC "Lekhim-Kharkiv".
Местонахождение
36, Severyna Pototskoho St., 61115 Kharkiv, Ukraine.