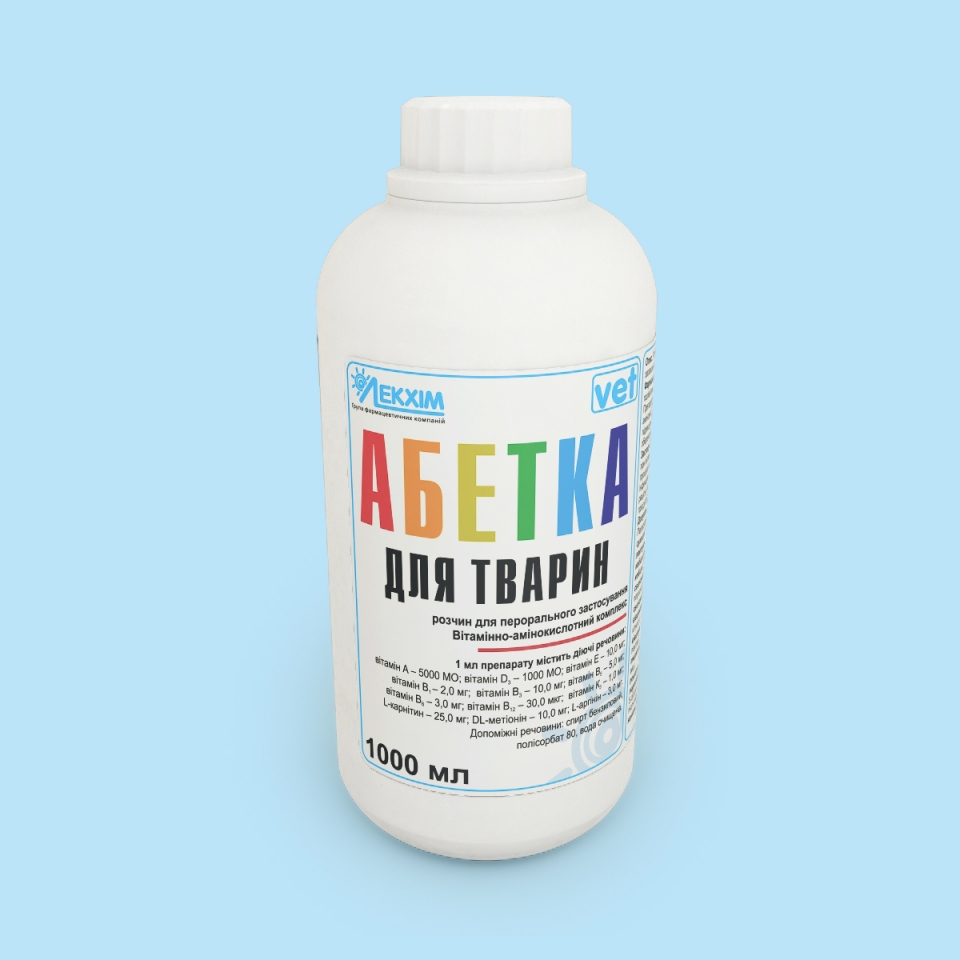 10 ml, 20 ml, 50 ml, 100 ml, 250 ml, 1000 ml
Лекарственная форма
Oral solution
Регистрационное удостоверение №
АВ-07610-01-18
Фармакотерапевтическая группа
Polyvitamins, other combinations.
Показания
They are used for prevention and treatment of animals and poultry with vitamin and amino acid deficiency, disorder of metabolic processes in a body, stress conditions caused by parasitic or infectious diseases, vaccination, transportation, changes in a diet; to improve immunity. Positively affects the productivity, livability and reproductive functions in animals and poultry.
Pharmaceutical characteristics
Основные физико-химические свойства
Solution from yellow-pink to brown color, with characteristic smell of amino acids. There is an opalescence.
Условия хранения
Keep away from children. Store in dark place under the temperature from 5 ºС to 25 ºС.
Shelf life is 1 years.
Use the water solution of the drug during 12 hours.
Once the vial, container is used for the first time, use the medicinal product during 14 days.
Производитель
PJSC «Technolog».
Местонахождение
8, Stara Prorizna st.,Uman 20300 Cherkasy region, Ukraine.