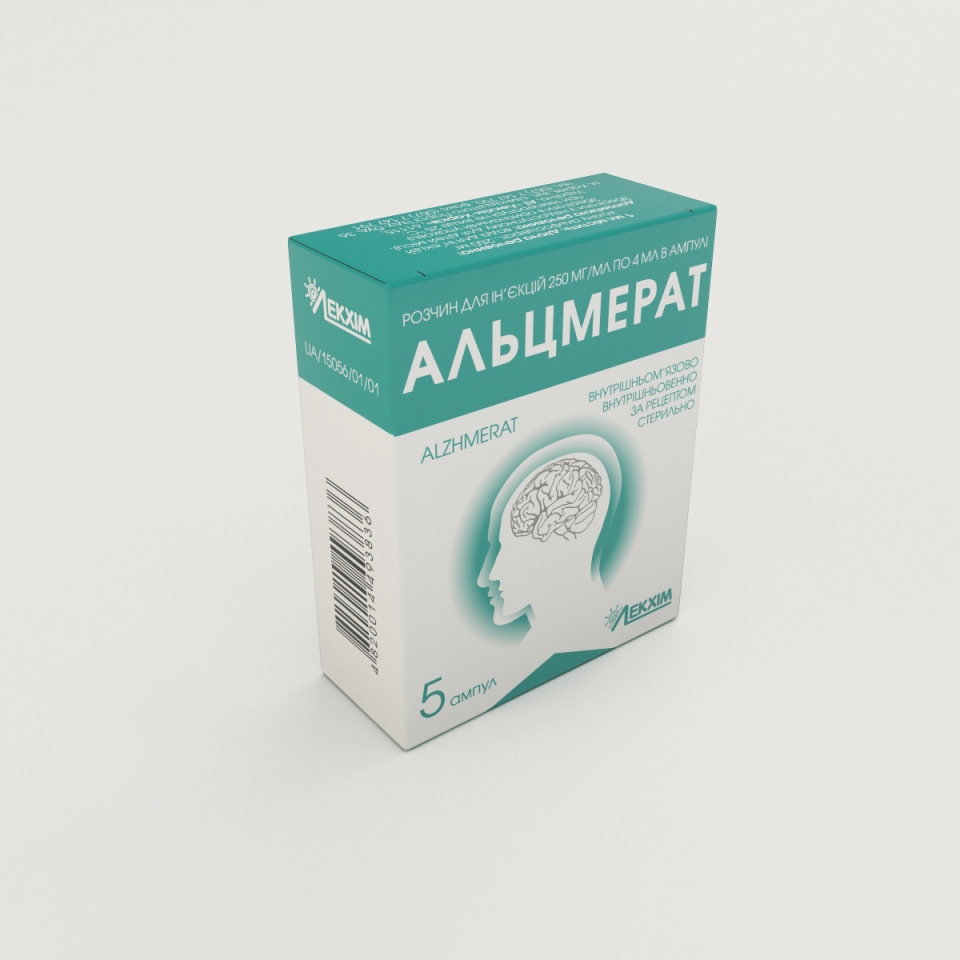 250 mg/ml, 4 ml № 5, № 10, № 100
Dosage form
Solution for injections
Marketing authorisation no.
UA/15056/01/01
Pharmacotherapeutic group
Medications that affect the nervous system. Parasympathomimetics. Choline alfoscerat.
Indications
The acute period of severe traumatic brain injury with a predominantly stem level of damage (impaired consciousness, coma, focal hemispheric symptoms, symptoms of damage to the brain stem).
Degenerative-involutionary brain psychoorganic syndromes or secondary consequences of cerebrovascular insufficiency, that is, primary and secondary mental disorders in the elderly, which are characterized by impaired memory, confusion, disorientation, reduced motivation and initiative, reduced ability to concentrate; changes in the emotional sphere and sphere of behavior: emotional instability, irritability, indifference to the environment; pseudomelancholy in the elderly.
Contraindications
Hypersensitivity to the drug or its components.
During pregnancy and breastfeeding.
Psychotic syndrome, with severe psychomotor agitation.
Pharmaceutical characteristics
Basic physical and chemical properties
Colorless or yellowish clear liquid.
Storage conditions
Store in original packaging at a temperature not higher than 25 °C.
Keep out of the reach of children.
Manufacturer
PJSC "Lekhim-Kharkiv".
Location
36, Severyna Pototskoho St., 61115 Kharkiv, Ukraine.