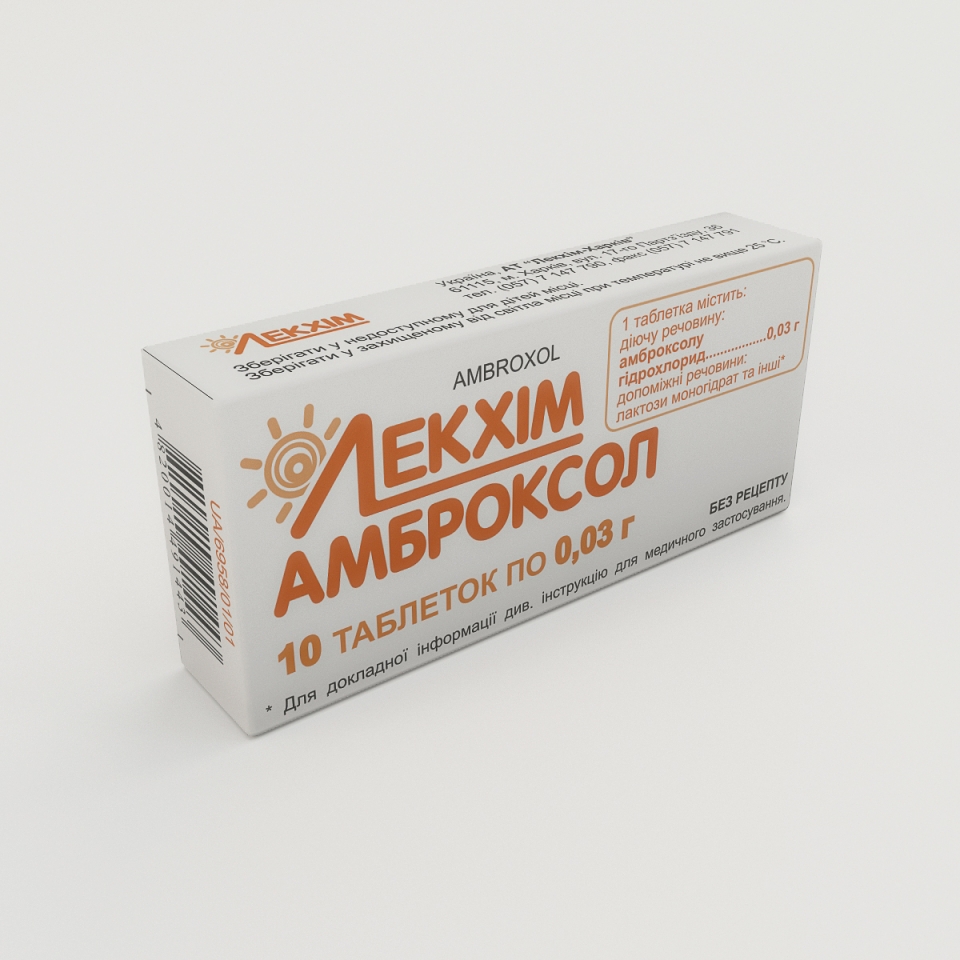 0,03 g № 10, № 20, № 50, № 100
Marketing authorisation no.
UA/6958/01/01
Pharmacotherapeutic group
Cough and cold preparations. Mucolytic agents.
Indications
Secretolytic therapy in acute and chronic bronchopulmonary diseases associated with abnormal muscus secretion and impared muscus transport.
Contraindications
Ambroxol can not be used in patients with known hypersensitivity to ambroxol hydrochloride or the other ingredients. In the case of rare hereditary conditions, because of which the possible incompatibility with formulation auxiliaries, the drug is contraindicated.
Pharmaceutical characteristics
Basic physical and chemical properties
Tablets of white or white with a yellowish tinge color.
Storage conditions
Store in dark premises, out of reach of children at temperature not exceeding 25 °C.
Manufacturer
PJSC "Lekhim-Kharkiv".
Location
36, Severyna Pototskoho St., 61115 Kharkiv, Ukraine.