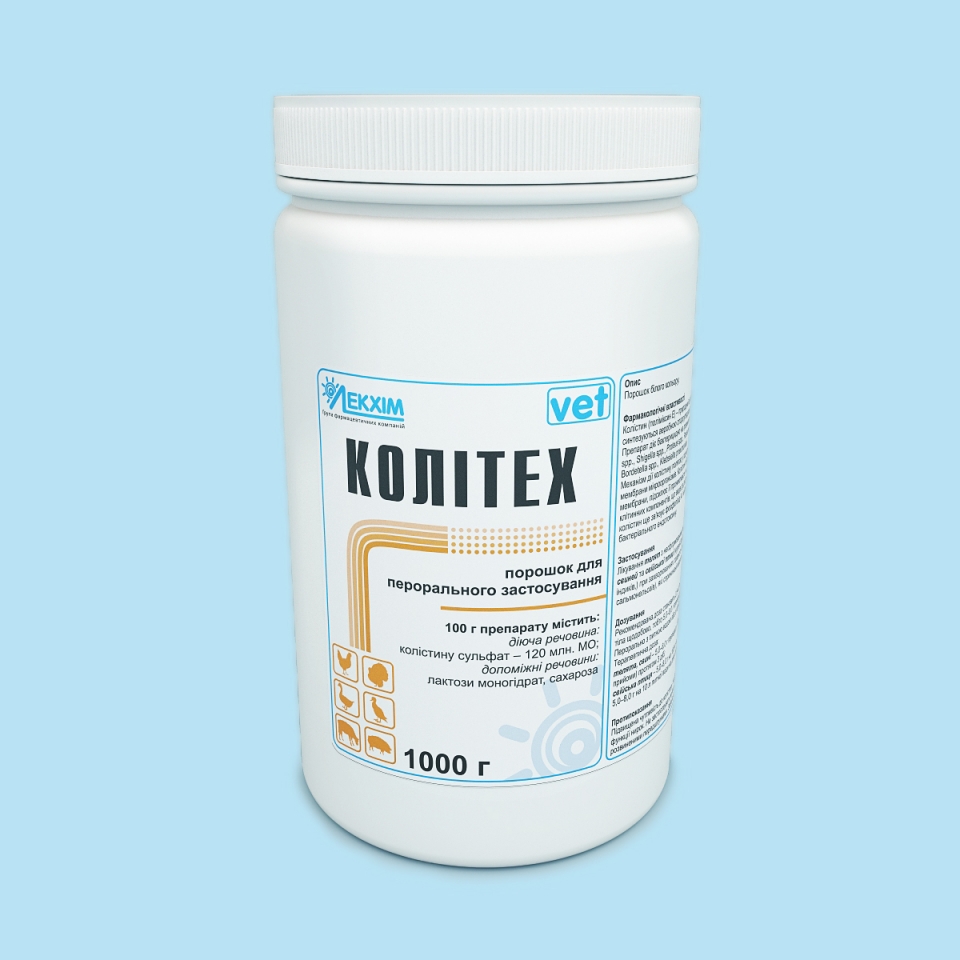 Лекарственная форма
Water soluble powder for oral use
Регистрационное удостоверение №
АВ-07381-01-17
Фармакотерапевтическая группа
Antimicrobial veterinary products used with intestinal infections.
Показания
Treatment of calves with unformed forestomachs (under 2 months of age), pigs and poultry (chickens) in diseases of the digestive tract caused by microorganisms sensitive to Colistin.
Противопоказания
Hypersensitivity to Colistin.
Do not administer to animals with impairment of kidney function.
Do not administer to ruminants with functionally formed orestomachs. Do not use in pregnancy and lactation.
Not indicated for use in horses. Do not use the drug simultaneously with ampicillin, cephalosporins and aminoglycosides.
Do not use if the resistant strains of the pathogen are detected.
Pharmaceutical characteristics
Основные физико-химические свойства
Hygroscopic powder from white to light yellow color.
Условия хранения
Keep away from children. Store in dark place under the temperature from 0 ºС to 30 ºС. Do not freeze.
When dissolved in water, use the solution within 18 hours.
Once the container is used for the first time, use the drug during 4 months.
Производитель
PJSC «Technolog».
Местонахождение
8, Stara Prorizna st., Uman 20300 Cherkasy region, Ukraine.