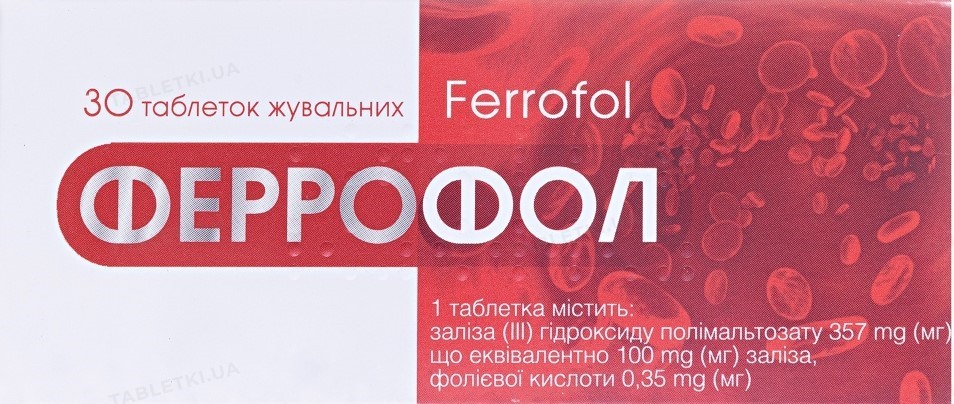 Лекарственная форма
Chewable tablets
Регистрационное удостоверение №
UA/17112/01/01
Фармакотерапевтическая группа
Antianemic means. Complex preparations containing iron and folic acid.
Показания
Treatment and prevention of iron deficiency without anemia (latent iron deficiency) and iron deficiency anemia (clinically pronounced iron deficiency) in conditions with increased need for folic acid during pregnancy or during breastfeeding. Iron deficiency and its degree should be confirmed by appropriate laboratory tests.
Pharmaceutical characteristics
Основные физико-химические свойства
Single-layer tablets of a round shape, from light brown to brown, with white blotches, with a dash, the upper and lower surfaces are flat, the edges of the surfaces are beveled. On a fault under a magnifying glass a relatively homogeneous structure is seen.
Условия хранения
Store in original packaging at a temperature not higher than 25 °C.
Keep out of the reach of children.
Производитель
PJSC «Technolog».
Местонахождение
8, Stara Prorizna st., Uman 20300 Cherkasy region, Ukraine.