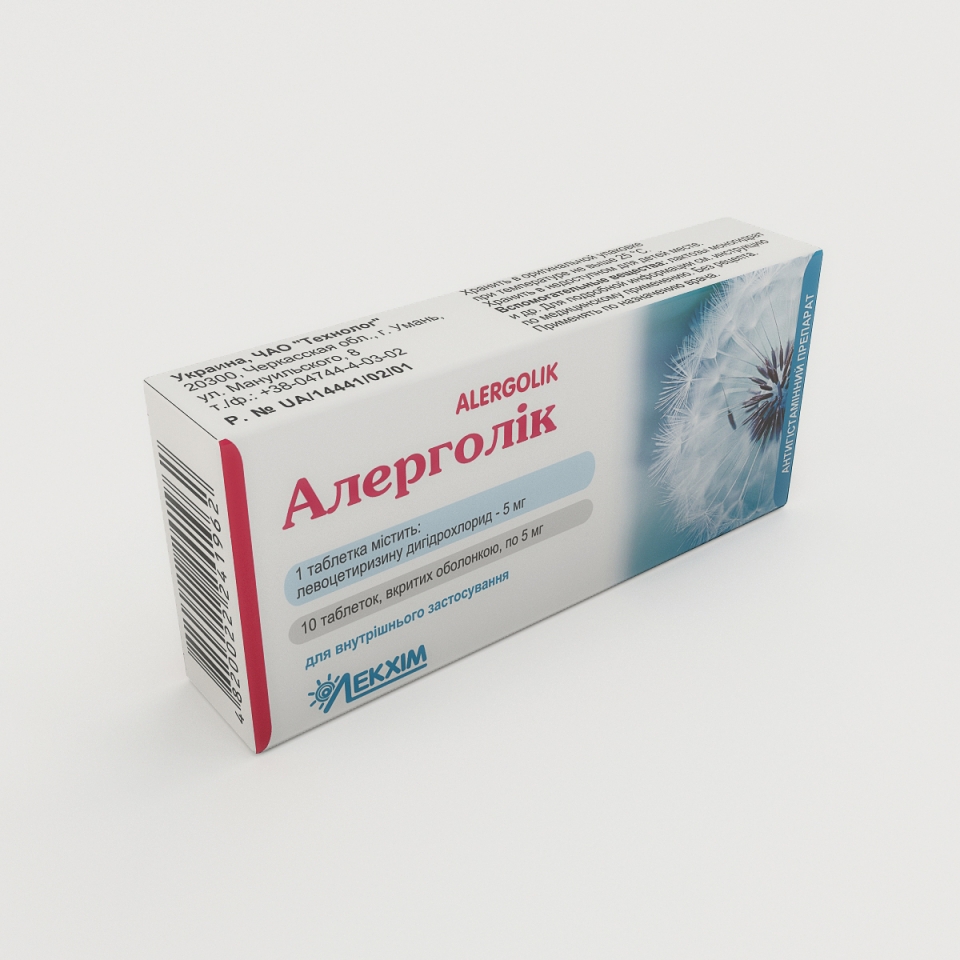 Dosage form
Film-coated tablets
Marketing authorisation no.
UA/14441/02/01
Pharmacotherapeutic group
Antihistamines for systemic use. Piperazine derivatives. Levocetirizine.
Indications
Symptomatic treatment of allergic rhinitis (including perennial allergic rhinitis) and urticaria.
Contraindications
Hypersensitivity to levocetirizine or any other component of the preparation, or to any piperazine derivatives. Severe chronic renal failure (creatinine clearance < 10 ml / min). Rare hereditary disease of galactose intolerance, lactase deficiency or malabsorption of glucose and galactose.
Pharmaceutical characteristics
Basic physical and chemical properties
Round film-coated tablets, white or almost white, bi convex surfaceg. At fracture when-viewed under a magnifying glass a nucleus is visible surrounded by a continuous layer.
Storage conditions
Store in original packaging at temperature not exceeding 25 °С.
Keep out of the reach of children.
Manufacturer
PJSC «Technolog».
Location
8, Stara Prorizna st., Uman 20300 Cherkasy region, Ukraine.