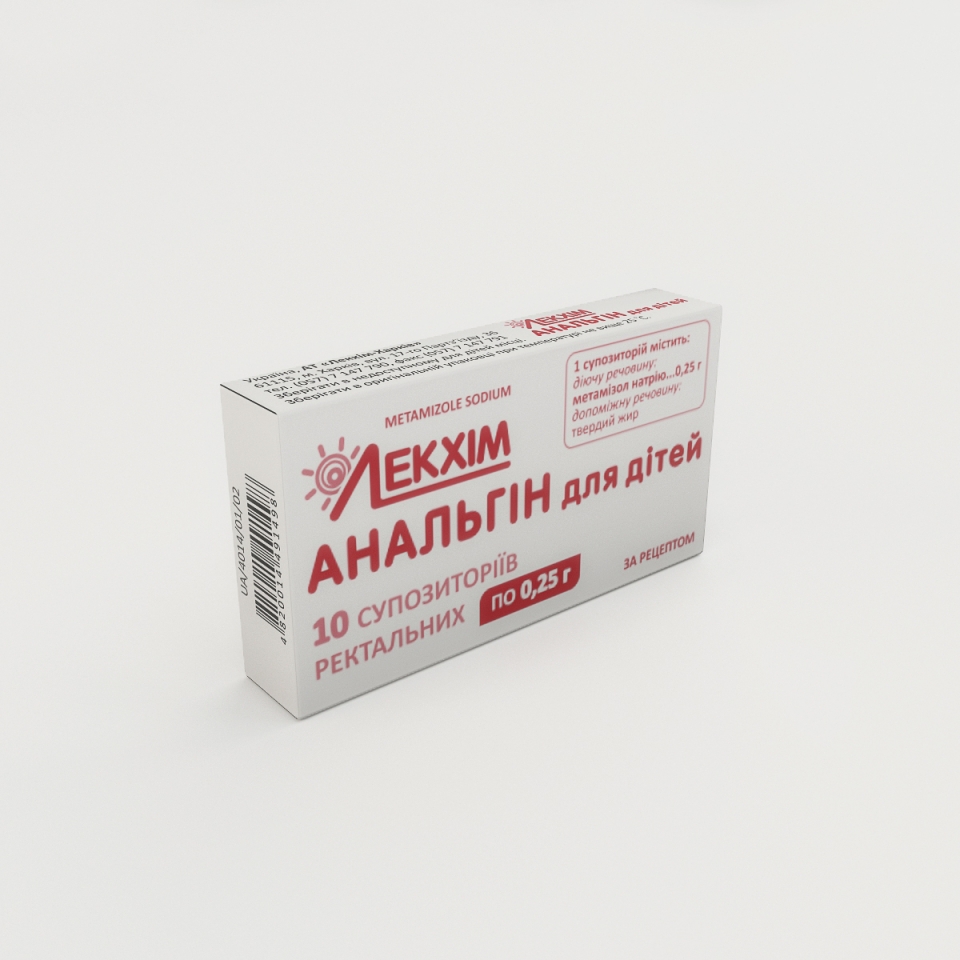 Dosage form
Rectal suppositories
Marketing authorisation no.
UA/4014/01/02
Pharmacotherapeutic group
Analgesics and antipyretics.
Indications
The pain of various origins (headache, burn pain, neuralgia, radiculitis, myositis, pain in the postoperative period), high body temperature.
Contraindications
The use of suppositories Analgin is contraindicated in children under 1 year of age, in case of hypersensitivity to the drug, which is manifested in the form of skin and other reactions in case of bronchospasm, in case of expressed failure of liver and kidney function, agranulocytosis, leukopenia, anemia, of any etiology, cytostatic or infectious neutropenia; rhinitis, conjunctivitis or bronchospasm when taking NSAIDs, asthma, porphyria; suspected acute surgical pathology; hypersensitivity to pyrazolone derivative (butadionu, tribuzonu, antipyrine), hereditary hemolytic anemia associated with deficiency of glucose-6-phosphate dehydrogenase, during pregnancy or breast-feeding.
Pharmaceutical characteristics
Basic physical and chemical properties
Suppositories from white to white with yellowish or a creamy color shade, bullet-shaped form. White coating on a suppository surface is allowed.
Storage conditions
Store in original packaging at a temperature not exceeding 25 °C.
Keep out of the reach of children.
Manufacturer
PJSC "Lekhim-Kharkiv".
Location
36, Severyna Pototskoho St., 61115 Kharkiv, Ukraine.