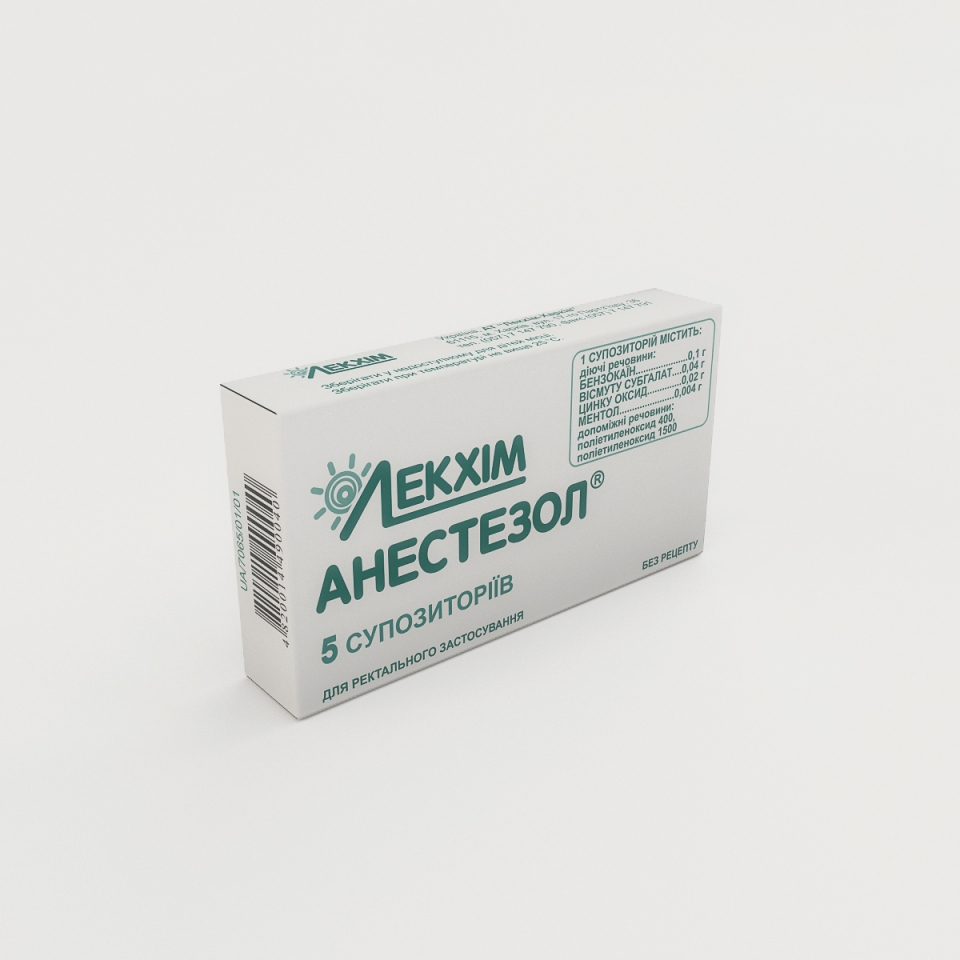 Dosage form
Suppositories
Marketing authorisation no.
UA/7065/01/01
Pharmacotherapeutic group
Agents for treatment of hemorrhoids and anal fissures for local use. Local anesthetics.
Indications
Symptomatic treatment of hemorrhoids and anal fissures.
Contraindications
Hypersensitivity to the drug. Increased sensitivity to other amide anesthetics.
Pharmaceutical characteristics
Basic physical and chemical properties
Suppositories of greenish-yellowish color, bullet shaped.
Storage conditions
Keep at temperature not exceeding 25 °C.
Keep out of reach of children.
Manufacturer
PJSC "Lekhim-Kharkiv".
Location
36, Severyna Pototskoho St., 61115 Kharkiv, Ukraine.