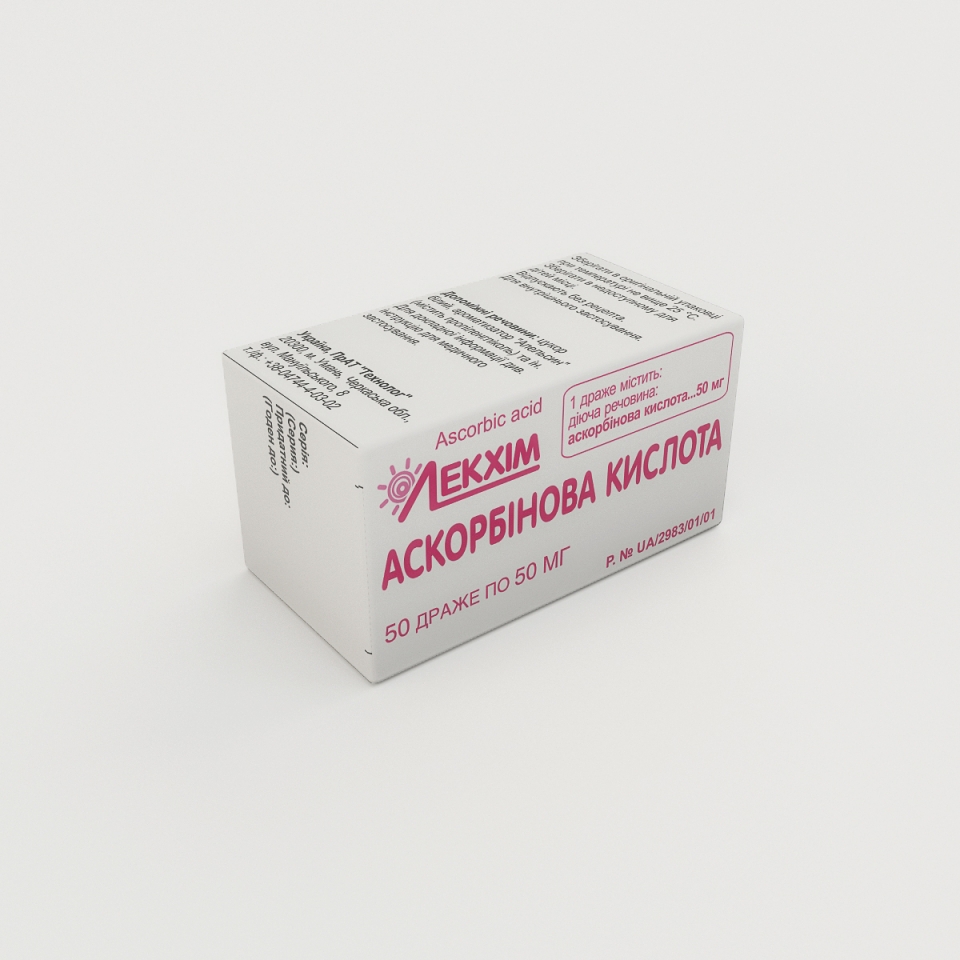 Лекарственная форма
Dragee
Регистрационное удостоверение №
UA/2983/01/01
Фармакотерапевтическая группа
Palain preparations of ascorbic acid. Vitamins.
Показания
Prevention and treatment of vitamin C deficiency.
Increased requirement of vitamin C during growth, pregnancy and brest-feeding and excessive mental loads and physical activity, infections and intoxications, bleeding diathesis, in complex treatment of bleedings (nasal, lung, uterine), radiation sickness, Addison's disease, overdose of anticoagulants, muscular tissue demage and slow healing infected wounds, bone fracture.
Противопоказания
Hypersensitivity to ascorbic acid or to any drug excipients. Thrombosis, liability to thrombosis, thrombophlebitis, diabetes, severe kidney disease. Urolithiasis - at doses in excess of 1 g per day. Fructose intolerance, glucose-galactose malabsorption syndrome.
Pharmaceutical characteristics
Основные физико-химические свойства
White to white with yelowish dragee. Must have spherical shape.
Срок годности
1 year 6 months.
Условия хранения
Keep in the original packaging at temperatuyre not exceeding 25 °C.
Производитель
PJSC «Technolog».
Местонахождение
8, Stara Prorizna st., Uman 20300 Cherkasy region, Ukraine.