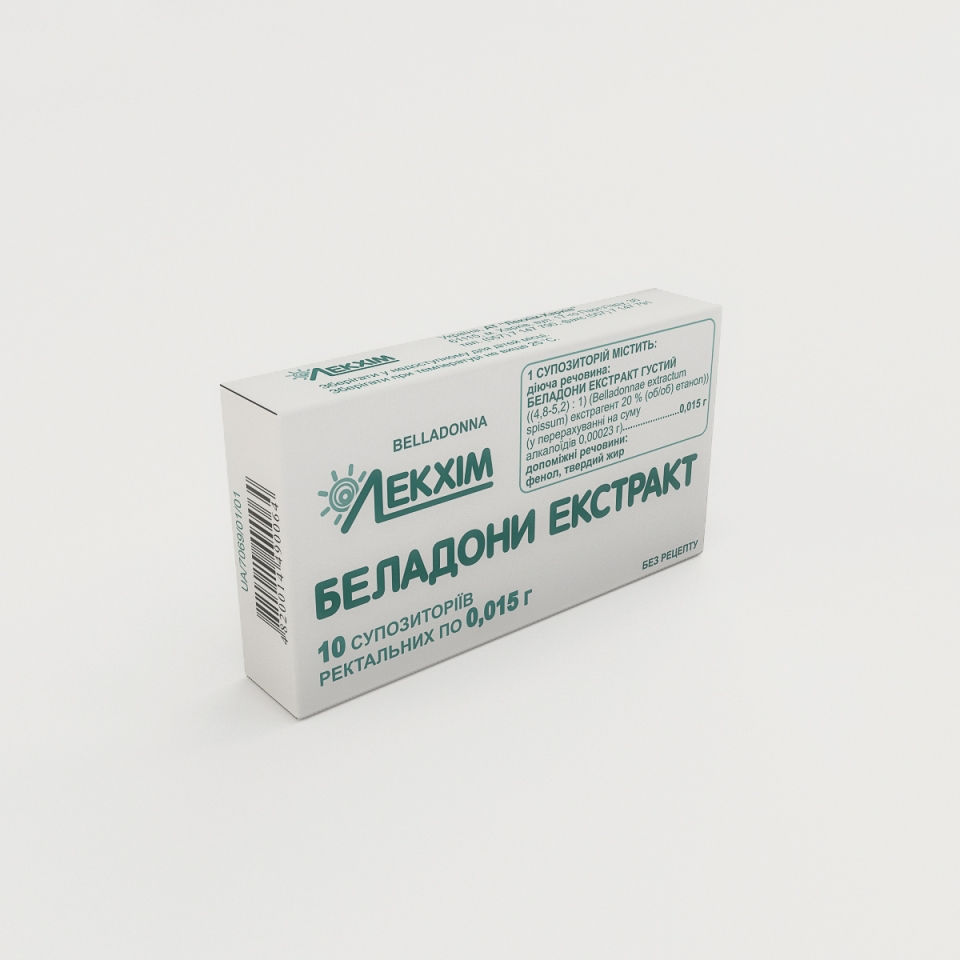 Dosage form
Rectal suppositories
Marketing authorisation no.
UA/7069/01/01
Pharmacotherapeutic group
Agents for treatment of hemorrhoids and anal fissures for local administration.
Indications
Hemorrhoids, anal fissures.
Contraindications
Increased sensitivity to belladonna or to the components of the drug. Diseases of the cardiovascular system, in which the increase in heart rate may be undesirable: atrial fibrillation, tachycardia, congestive heart failure, coronary heart disease, mitral stenosis, severe hypertension. Glaucoma. Retention of urine or a tendency to it. Myasthenia gravis. Diseases of the gastrointestinal tract, accompanied by obstruction. Hyperthermia syndrome. Thyrotoxicosis. Acute bleeding.
Pharmaceutical characteristics
Basic physical and chemical properties
Suppositories from white with creamy tint to light brown color, bullet-shaped form.
Presence of plaque on the surface of a suppository is allowed.
Storage conditions
Keep out of reach of children at temperature not exceding 25 °С.
Manufacturer
PJSC "Lekhim-Kharkiv".
Location
36, Severyna Pototskoho St., 61115 Kharkiv, Ukraine.