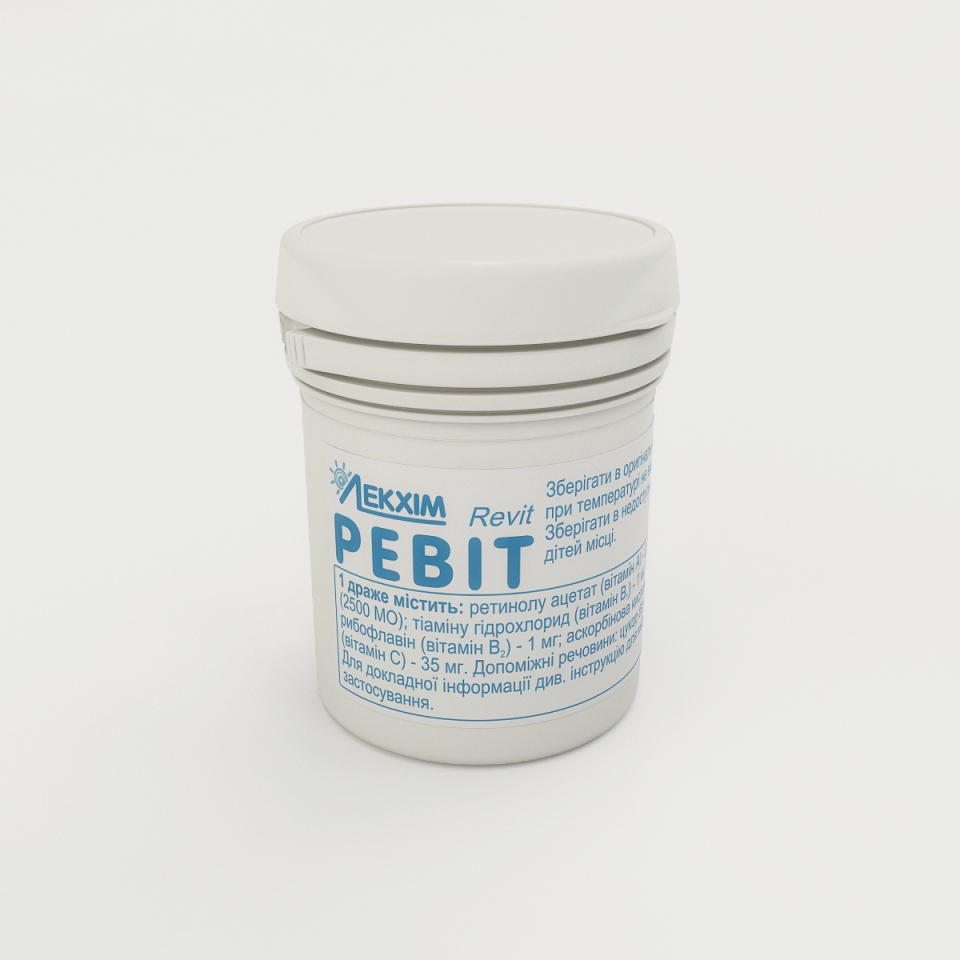 Marketing authorisation no.
UA/3353/01/01
Pharmacotherapeutic group
Vitamins. Multivitamin complexes without additives.
Indications
Prescribe as a preventive and therapeutic agent for conditions involving elevated body's need for vitamins: increased physical and neuropsychiatric load, especially under adverse environmental conditions; the period of convalescence after an illness; to increase the overall resistance of the organism to infectious diseases (including colds).
Contraindications
Hypersensitivity to the drug, fructose intolerance, glucose-galactose malabsorption syndrome, hypervitaminosis A, iron or copper metabolism disorders. Thrombosis, the tendency to thrombosis, thrombophlebitis, diabetes mellitus, chronic glomerulonephritis, severe kidney disease, a history of sarcoidosis. Urolithiasis - at doses greater than 1 g per day.
Pharmaceutical characteristics
Basic physical and chemical properties
Dragee of orange color, spherical shape.
Storage conditions
Keep in original package at temperature not exceeding 25 оС. Keep out of reach of children.
Manufacturer
PJSC "Technolog".
Location
8, Stara Prorizna st., Uman 20300 Cherkasy region, Ukraine.