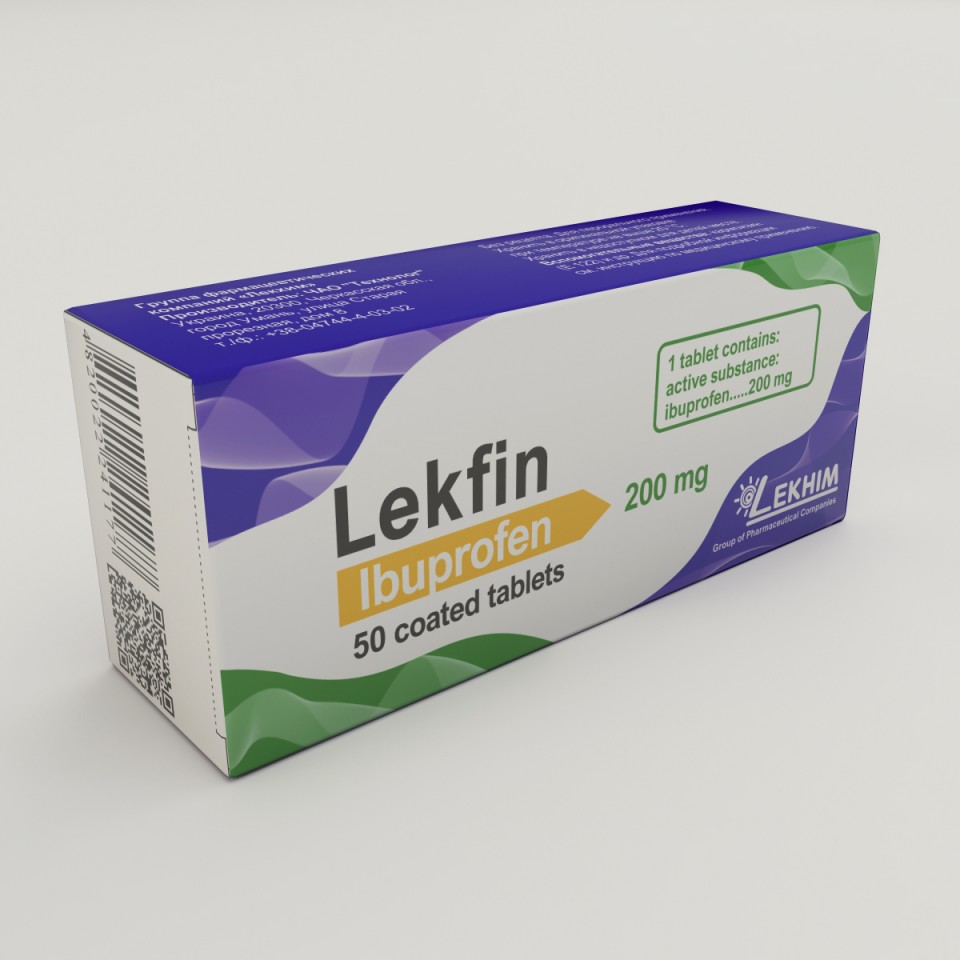 Группа действия
Agents affecting musculo-skeletal system
Лекарственная форма
Film-coated tablets
Фармакотерапевтическая группа
Antiinflammatory and antirheumatic products, non-steroids. Propionic acid derivatives. Ibuprofen.
Показания
Symptomatic treatment of headache and toothache, dysmenorrhea, neuralgia, back pain, joint pain, muscle pain, rheumatic pain, as well as cold and flu symptoms.
Противопоказания
• Hypersensitivity to ibuprofen or to any of the excipients of the drug.
• A history of hypersensitivity reactions (for example, asthma, rhinitis, angioedema, or urticaria) that have occurred after using aspirin or other NSAIDs.
• Peptic ulcer or duodenal ulcer / active bleeding or a history of relapses (two or more severe episodes of confirmed peptic ulcer or bleeding).
• A history of gastrointestinal bleeding or perforation associated with NSAID use.
• Severe heart failure (NYHA class IV), severe renal failure, or severe liver failure.
• The last trimester of pregnancy.
• Active inflammatory bowel disease.
• Hemorrhagic diathesis or other blood clotting disorders.
Pharmaceutical characteristics
Основные физико-химические свойства
Pink-colored, round, film-coated tablets with convex upper and lower surfaces. When broken and viewed under a magnifying glass, a tablet core surrounded by a solid continuous layer can be seen.
Условия хранения
Store in original packaging below 25 ℃.
Keep out of the reach of children.
Производитель
Private Joint Stock Company "Technolog".
Местонахождение
Building 8, Stara Prorizna Street, Uman City Cherkasy region, 20300, Ukraine.