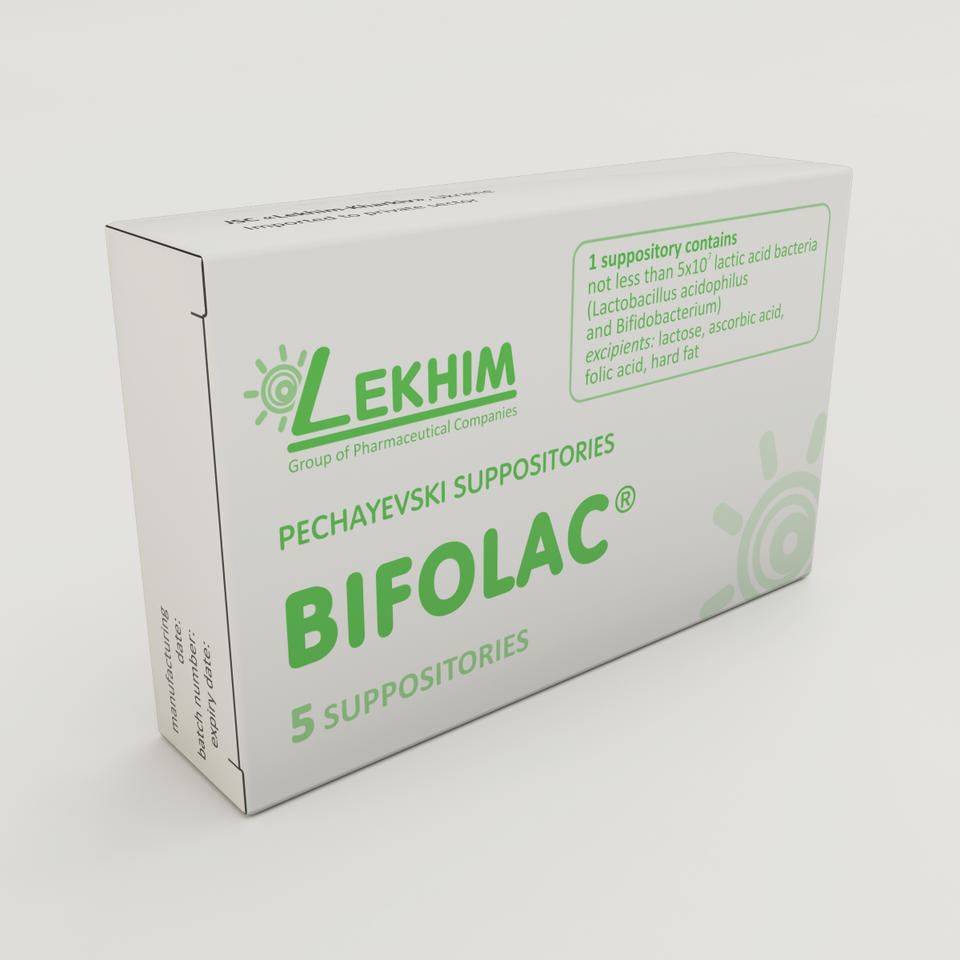 Group of action
Means, which influence on the digestive system and metabolism
Active ingredient
Lactic and bifidumbacteria
Dosage form
Vaginal suppositories
Indications
Prevention of female genital diseases associated with normal microflora disorders, restoration of vaginal wall immunity during antibiotic therapy.
Contraindications
Hypersensitivity to the product ingredients.
Pharmaceutical characteristics
Basic physical and chemical properties
Pechayevski suppositories BIFOLAC are lyophilized mass of living lactic acid bacteria, formed into suppositories. One suppository contains one dose. The suppositories have bullet-like shape, light-yellow to yellow-grey color with specific odor. Presence of deposition and heterogeneity in the form of impregnations or marbling is permitted. The product is used in gynecology as highly effective sanitary-hygiene product.
Storage conditions
Store in original package at temperature of 8 °С to 25 °С.
Manufacturer
Joint Stock Company «Lekhim-Kharkiv».
Location
Ukraine, 61115, Kharkiv region, Kharkiv, Severyna Pototskoho street, building 36.