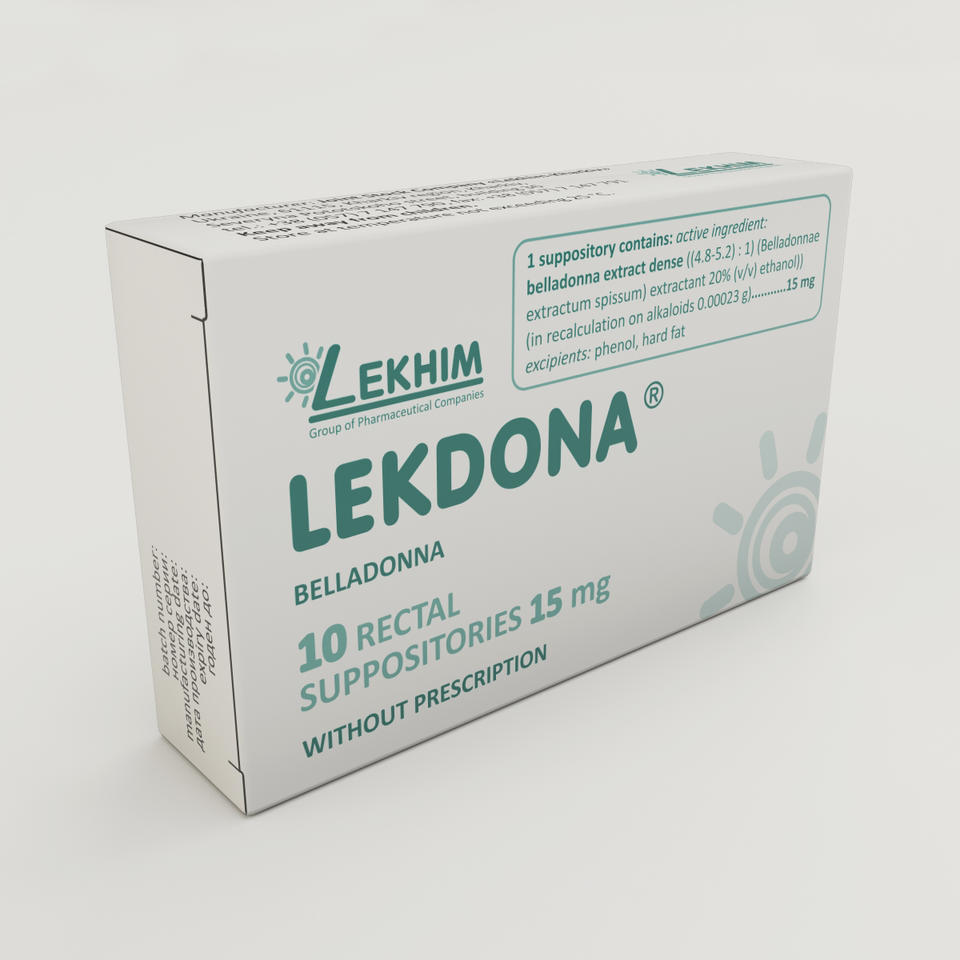 Группа действия
Agents affecting cardio-vascular system
Лекарственная форма
Rectal suppositories
Фармакотерапевтическая группа
Agents for treatment of hemorrhoids and anal fissures for topical use.
Показания
Hemorrhoids, anal fissures.
Противопоказания
Hypersensitivity to belladonna or other components of the drug. Cardiovascular diseases when increased heart rate may be undesirable: atrial fibrillation, tachycardia, congestive heart failure, coronary heart disease, mitral stenosis or severe hypertension. Glaucoma. Urine retention or a tendency towards it. Myasthenia. Gastrointestinal disorders accompanied by obstruction. Hyperthermia syndrome. Thyrotoxicosis. Acute bleeding.
Pharmaceutical characteristics
Основные физико-химические свойства
From white-creamy to light brown, bullet-shaped suppositories. Presence of bloom on the surface of the suppository is allowed.
Условия хранения
Store at temperature not exceeding 25 °С.
Keep away from children.
Производитель
Joint Stock Company «Lekhim-Kharkiv»
Местонахождение
Ukraine, 61115, Kharkiv region, Kharkiv, Severyna Pototskoho street, building 36.