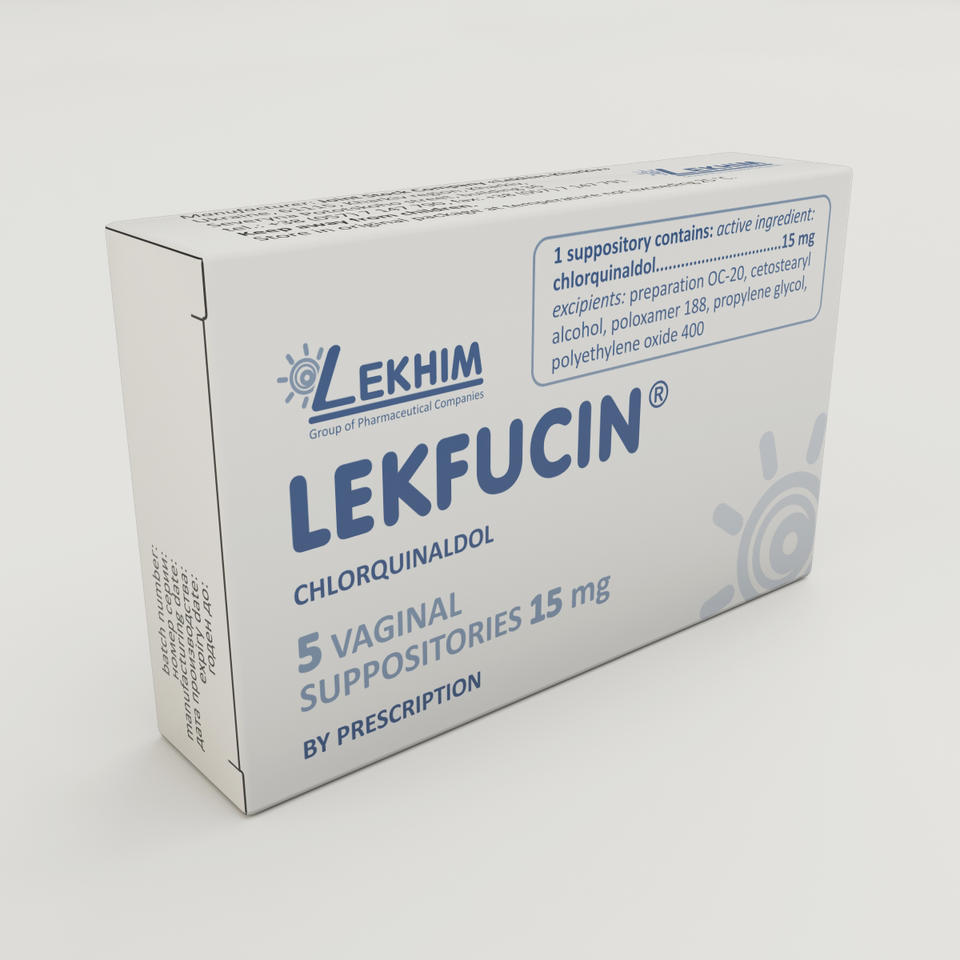 Группа действия
Agents affecting genitourinary system and reproductive hormones
Лекарственная форма
Vaginal suppositories
Фармакотерапевтическая группа
Antimicrobial and antiseptic drugs, which are used in gynaecology.
Показания
Treatment of colpitis and vulvovaginitis of fungal and non-specific bacterial aetiology.
Противопоказания
Hypersensitivity to chlorquinaldol or to any of the product excipients.
Pharmaceutical characteristics
Основные физико-химические свойства
White or off-white suppositories of spherical shape.
Условия хранения
Store in original package at temperature not exceeding 25 °С.
Keep away from children.
Производитель
Joint Stock Company «Lekhim-Kharkiv».
Местонахождение
Ukraine, 61115, Kharkiv region, Kharkiv, Severyna Pototskoho street, building 36.