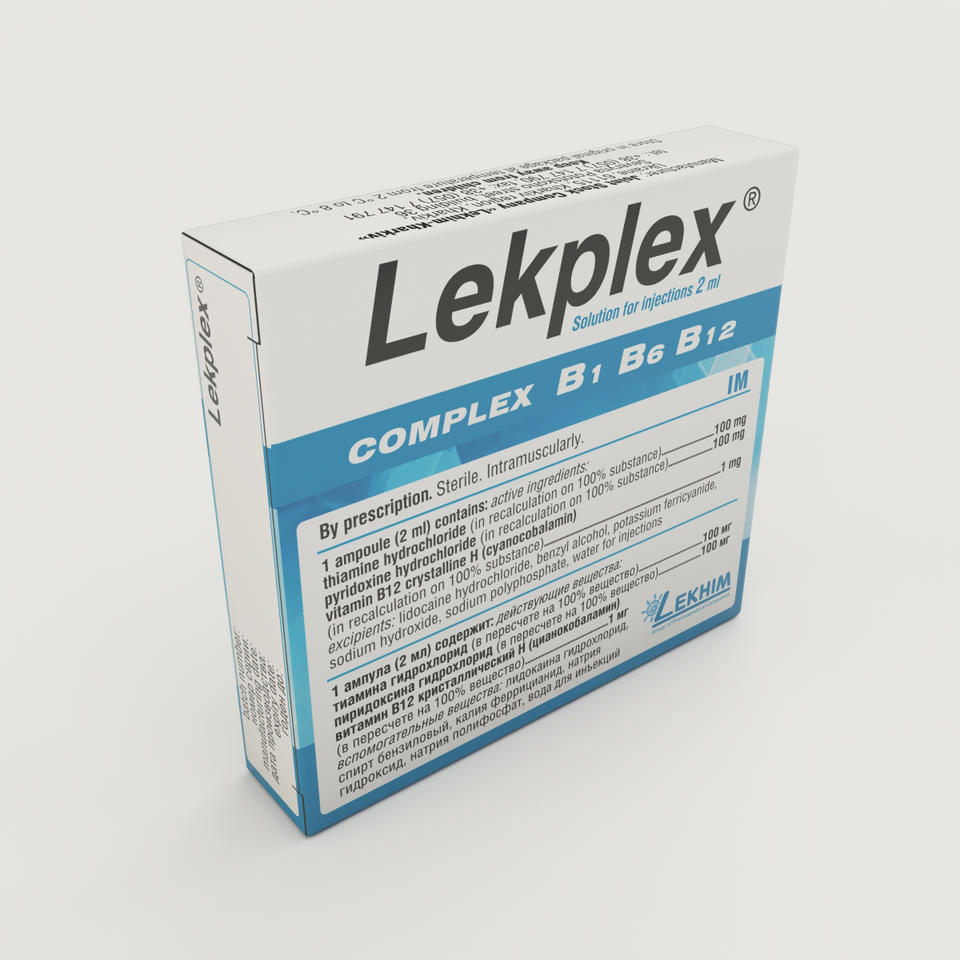 Группа действия
Agents affecting the digestive system and metabolism
Действующее вещество
Thiamine hydrochloride, pyridoxine hydrochloride, vitamin B12 crystalline H (cyanocobalamin)
Лекарственная форма
Solution for injections
Фармакотерапевтическая группа
Vitamin В1 combined with vitamin В6 and/or В12.
Показания
Neurological manifestations of any origin: neuritis, neuralgias, polyneuropathy (diabetic, alcoholic), radicular syndrome, optic neuritis, facial palsy.
Противопоказания
Hypersensitivity to any drug components, acute cardiac conduction abnormalities, acute decompensated heart failure.
Vitamin B1 is contraindicated in allergic reactions.
Vitamin B6 is contraindicated in acute gastric and duodenal ulcer (possible increased gastric juice).
Vitamin B12 is contraindicated in erythremia, polycythemia, thromboembolism.
Lidocaine. Increased hypersensitivity to lidocaine, other amide local anaesthetics, a history of epileptiform convulsions with lidocaine, severe bradycardia, severe hypotension, cardiogenic shock, severe chronic heart failure (II-III degree), sick sinus syndrome, Wolff-Parkinson-White syndrome, Adams-Stokes syndrome, II and III degree atrioventricular (AV) block, hypovolemia, severe hepatic/renal impairment, porphyria, myasthenia.
Pharmaceutical characteristics
Основные физико-химические свойства
Условия хранения
Keep away from children. Store in original package at temperature from 2 °С to 8 °С.
Производитель
Joint Stock Company «Lekhim-Kharkiv».
Местонахождение
Ukraine, 61115, Kharkiv region, Kharkiv, Severyna Pototskoho street, building 36.