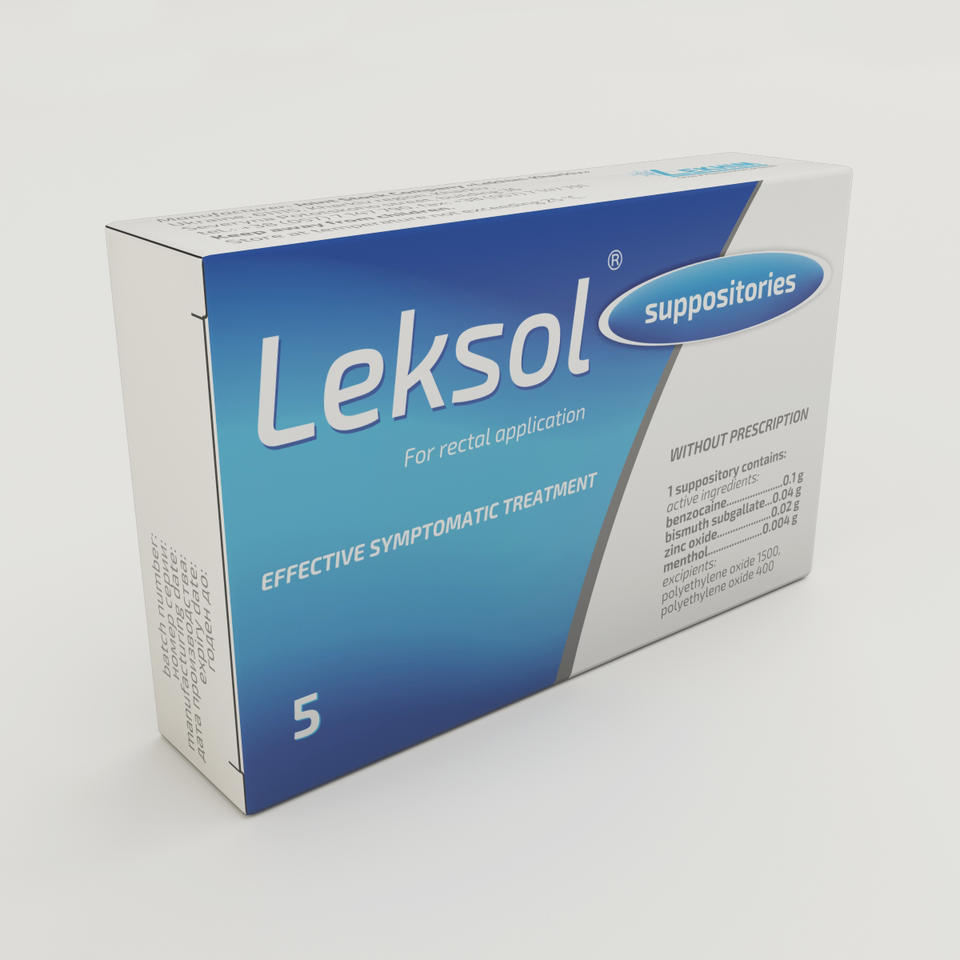 Group of action
Agents affecting cardio-vascular system
Active ingredient
Benzobarbital, bismuth subgallate, zinc oxide, menthol
Dosage form
Suppositories
Pharmacotherapeutic group
Agents for treatment of hemorrhoids and anal fissures for topical use. Local anesthetics.
Indications
Symptomatic therapy of hemorrhoids and anal fissures.
Contraindications
Hypersensitivity to the drug product ingredients. Hypersensitivity to other amide anesthetic agents.
Pharmaceutical characteristics
Basic physical and chemical properties
Green-yellow, bullet-shaped suppositories.
Storage conditions
Store at temperature not exceeding 25 °С.
Keep away from children.
Manufacturer
Joint Stock Company «Lekhim-Kharkiv».
Location
Ukraine, 61115, Kharkiv region, Kharkiv, Severyna Pototskoho street, building 36.