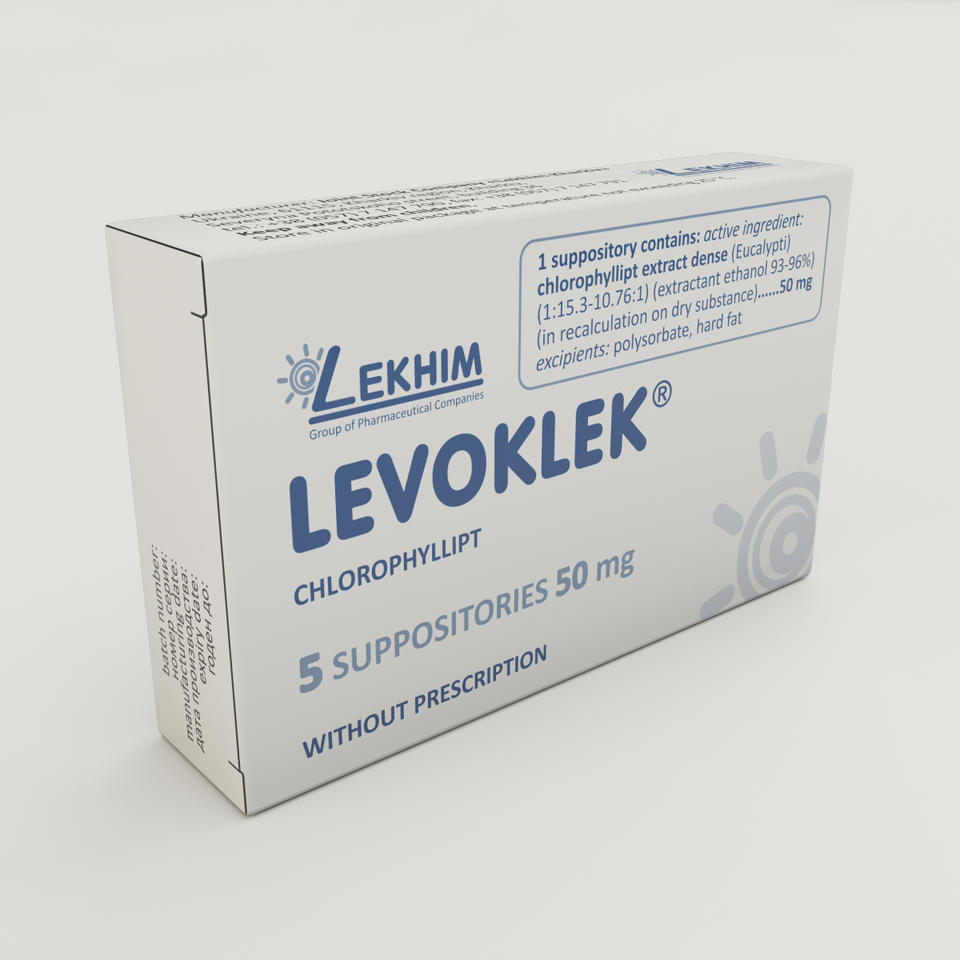 Group of action
Agents affecting genitourinary system and reproductive hormones
Active ingredient
Chlorophyllipt dense extract
Dosage form
Suppositories
Pharmacotherapeutic group
Gynecological antiinfectives and antiseptics.
Indications
Treatment of infectious and inflammatory processes of female genital organs (colpitis, vaginitis, vulvovaginitis) and intestines caused by antibiotic-resistant strains of staphylococci.
Contraindications
Hypersensitivity to chlorophyllipt or other components of the drug.
Pharmaceutical characteristics
Basic physical and chemical properties
Dark green, bullet-shaped suppositories. Presence of white bloom on the surface of a suppository is allowed.
Storage conditions
Store in original package at temperature not exceeding 25 °С.
Keep away from children.
Manufacturer
Joint Stock Company «Lekhim-Kharkiv».
Location
Ukraine, 61115, Kharkiv region, Kharkiv, Severyna Pototskoho street, building 36.