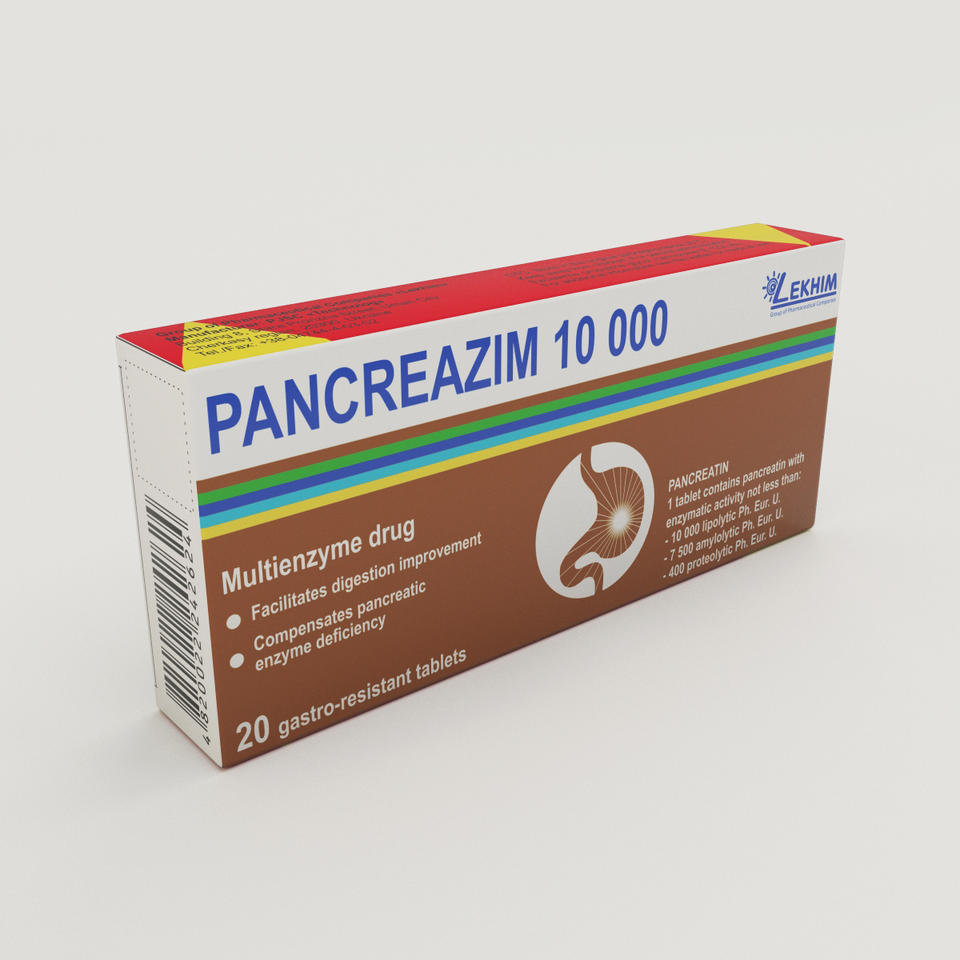 Группа действия
Agents affecting the digestive system and metabolism
Лекарственная форма
Enterosoluble tablets
Фармакотерапевтическая группа
Alimentary tract and metabolism. Digestives, including enzymes. Multienzymes (lipase, protease etc.).
Показания
Diseases associated with impaired digestion due to deficient exocrine pancreatic secretion, such as chronic pancreatitis.
Conditions after simultaneous resection of the stomach and small intestine, functional accelerated passage of food through the intestines, bowel disorders, simultaneous use of hard-to-digest vegetable, fatty and unusual foods.
Flatulence and preparation for X-ray or ultrasound diagnostic tests.
Противопоказания
Hypersensitivity to the active substance or to any of the drug components. Acute pancreatitis, chronic pancreatitis in its acute stage, obstructing adhesion.
Pharmaceutical characteristics
Основные физико-химические свойства
Pink, round, biconvex, coated tablets with a slight characteristic odour. When viewed through a magnifying glass a core surrounded by a solid layer is visible upon fracture.
Условия хранения
Store in the original packaging below 30 ºС.
Keep away from children.
Производитель
PJSC «Technolog».
Местонахождение
Building 8, Stara Prorizna Street, Uman City Cherkasy region, 20300, Ukraine.